Haus der Stille | Kloster Drübeck
Spending the night in the House of Tranquillity
The former official residence of the estate steward now houses spacious guest rooms flooded with light. The House of Tranquillity is there to help people to find peace of mind, to gather new strength and to become aware of what is important in life according to the Gospel. The House of Silence has a chapel, which can be used for prayers and devotions, as well as a meditation and group room with an adjoining garden.
Capacity: 9 double rooms and 3 single rooms. Facilities: shower, WC, telephone, WIFI.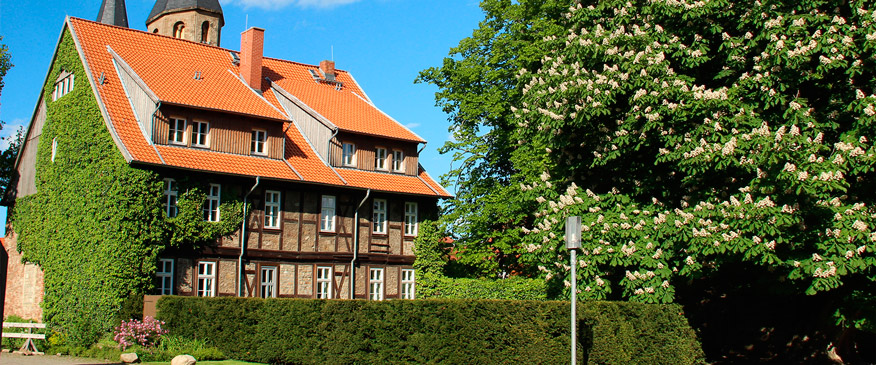 House of Tranquillity, exterior view
The House of Tranquillity:
Further information can be found on the website of the House of Tranquillity.